ireporteronline
Business, Entertainment
November 9, 2019
---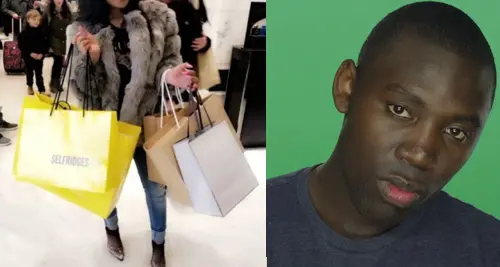 I don't think you can ever see it all when it comes to the Nigerian Social Media Space. Day in, day out, we here ridiculous stories and wonder if everyone one in Nigeria is on Poseidon powder. A Nigerian man has taken to Twitter to share the story of how his friends girlfriend cheated on him by traveling with another man to the United Arabs Emirates's capital city, Dubai.
The man revealed that the lady pleaded guilty, but in her defence, the whole trip was a mistake and she can assure him that during the course of her trip with another man, which lasted for 5days, the man never touced her sexually: See his tweet below:
LMAO somebody's girlfriend travelled to Dubai without telling him & said twas a mistake. She said a guy sponsored her, they stayed in the same hotel room at Dubai for 5 days but nothing happened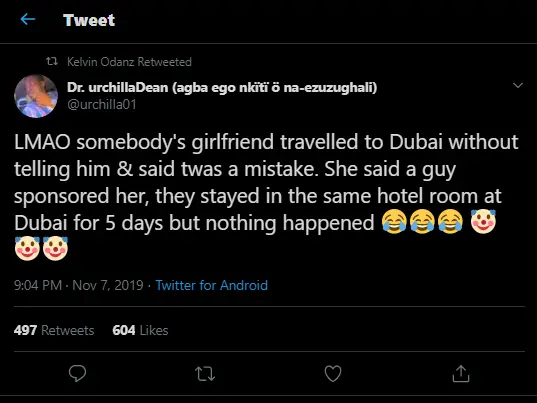 Read Original Article via MixZote
If you appreciated this article, perhaps you might consider making a donation to The Gazette Nigeria. Our contributors and editors are unpaid but there are inevitable costs associated with running a website. We receive no independent funding and depend on our readers to help us, either with regular or one-off payments. You can donate here. Thank you.